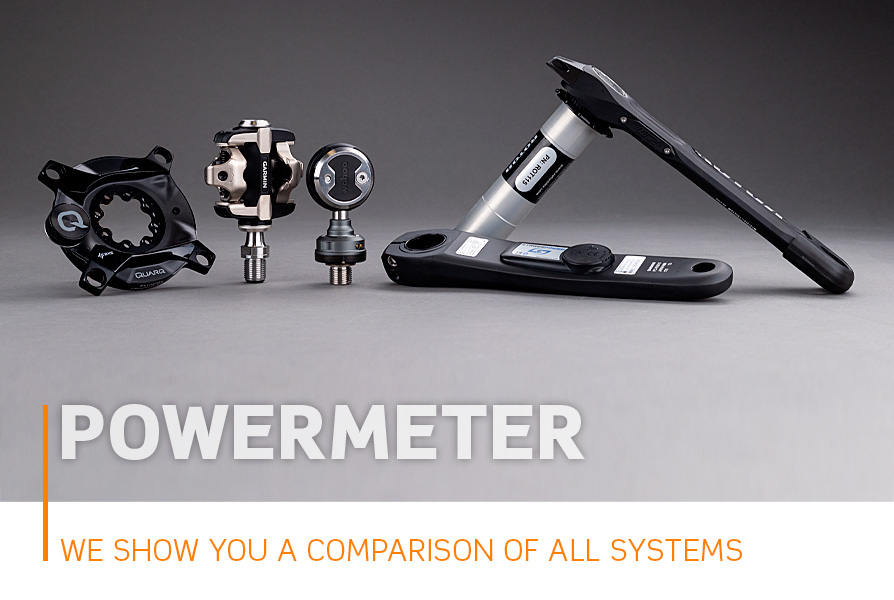 If you are ambitious on your bike to compete and, of course, to excel in group rides, you will not get around a solid training plan. Simply working through this plan will achieve something - but you will achieve better results if you review and analyse your training. And this is best done directly during the cycling session. In addition to measuring your own heart rate, it is also possible to measure watts. We would like to take a closer look at watt measurement here and give an insight into the different systems on the market. What all products have in common is that they can record the rider's current performance and transmit it via Bluetooth or Ant+ to cycle computers, heart rate monitors or smartphones. In the process, such influencing factors as (head)wind or terrain are ignored and the only thing that counts is the power that the rider is currently applying to the pedal.

The total power is measured via strain gauges, which record the force exerted. The following measuring points have become established for power measurement: the pedal, the crank arms, the spider or the crankshaft. Which system you ultimately choose depends on whether you need power measurement on several wheels or only on one. If the power meter is to be used on several wheels, it should be possible to convert it quickly. You can also think about the desired accuracy of the measurement: is a one-sided measurement of the force enough for you or should it be two-sided? A one-sided measurement can be used for successful training control without any problems. A bilateral measurement provides additional information and indications, e.g. of differently trained legs (after a possible injury).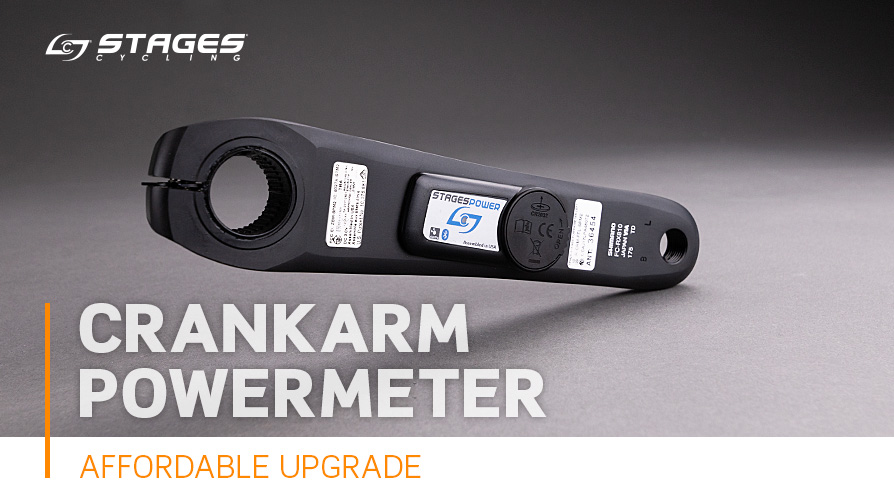 With these systems, the measurement takes place in the crank arms. With the one-sided measurement, the unit is usually located in the left arm, with a two-sided measurement in both arms. This is an exciting solution, for example, if you want to continue to use your pedals and crank and start with a one-sided measurement? only the left crank arm is changed. Stages offers interesting solutions for Shimano, for example, and uses replaceable button cells for the power supply (over 200h runtime).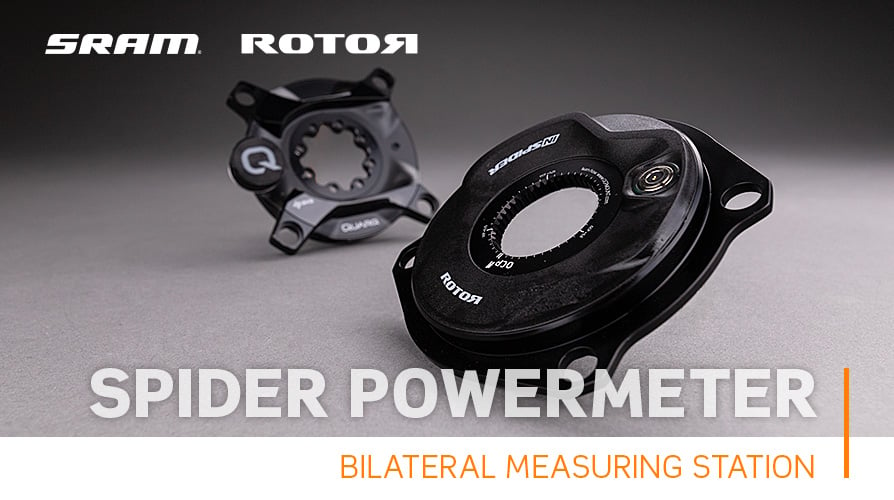 The power measurement via spider is suitable if the crank already in use is modular; the crank arm and the crank spider are two individual parts. For the conversion to a spider system, new chainrings are required in addition to the spider. With this type of power measurement you record the power of both legs. SRAM uses replaceable button cells as a power source, Rotor integrates rechargeable batteries. With both systems, one battery / rechargeable battery charge lasts for approx. 200h of training.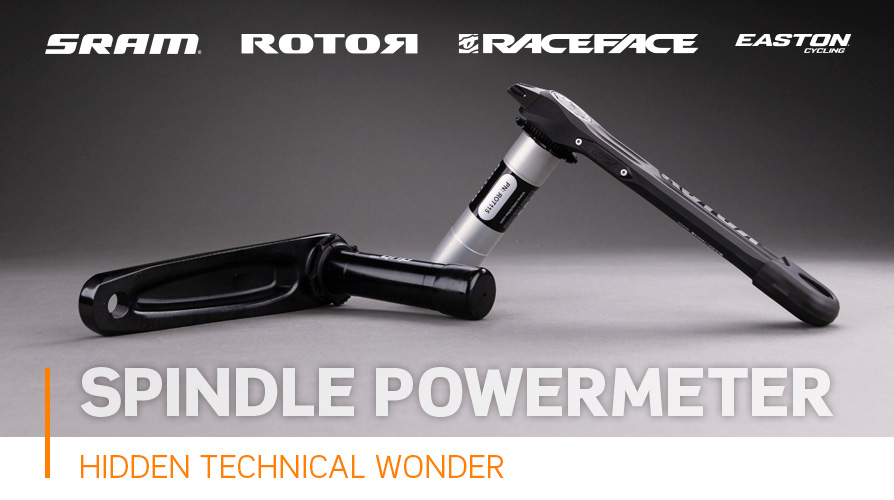 Here, the technology is well protected and completely hidden inside the crankshaft. Systems from the Rotor brand are typical representatives here. If you opt for such a solution, you should also take a look at the bottom bracket you have been using up to now. This should be designed for 30 mm shafts, as Rotor shafts are only available in this diameter. Rotor offers both single-sided and double-sided measurement for its systems.
SRAM also offers power meters integrated into the crankshaft. Corresponding solutions are available for the Rival groupset and are compatible with DUB bottom brackets. Rotor integrates rechargeable batteries into its shaft (approx. 300h runtime), SRAM solutions use batteries (up to 400h runtime).



The quickest and most uncomplicated way to start measuring power is with pedal power meters. The measuring electronics are located in one or both axles. You should bear in mind that pedal systems are more sensitive to external influences (compared to other power meters). In addition, it is important during installation that the pedals are installed with the same tightening torques using a torque spanner. Different tightening torques lead to a falsification of the measured values. Those interested in this type of power measurement will find exciting systems at Wahoo with the Powrlink and Garmin with the Rally. Wahoo uses integrated rechargeable batteries for the power supply (approx. 80h runtime), Garmin uses replaceable button cells (approx. 120h runtime).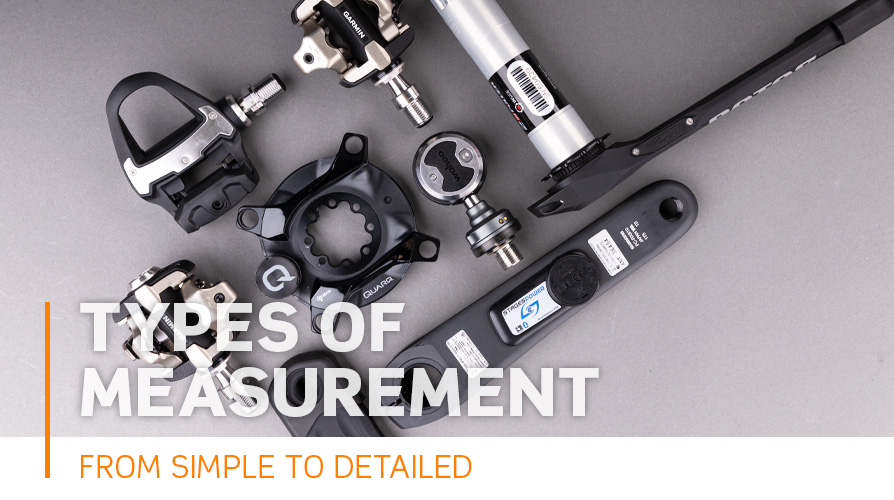 One-sided
In unilateral measurement, the power of the (usually) left leg is recorded and then doubled. Typical representatives of this are the systems in crank arms or also pedals.
Together Both-sided
With these systems, the power of both legs is recorded. This gives the actual total power of the rider. A spider, for example, is used to measure this.
Separate bilateral
The top class - here the power of both legs is measured individually. Such systems are exciting if there are considerable differences between the two legs (e.g. after injuries). If you are interested in more advanced topics such as the round kick and would like to work on it, you can find the corresponding measuring instruments here.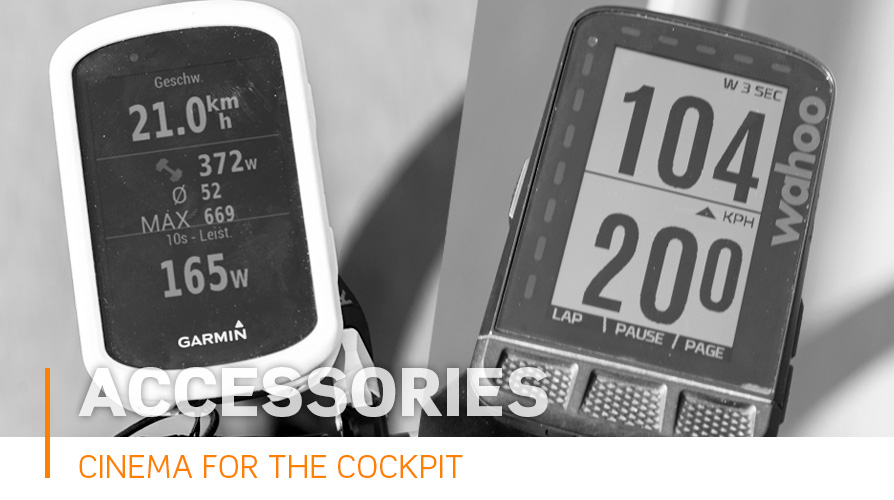 The new power meter has found its way onto the bike? Now you need at least one counterpart that records and displays the data supplied. If you don't use a bike computer or sports watch yet, you should also upgrade in this area. Current computers from Garmin, Wahoo, Sigma, Stages and Lezyne are definitely worth a look and provide you with all the data clearly presented during your training. However, if a minimalist start is important to you, you can also use your smartphone. Apps like Cyclemeter not only serve you as a bike computer or for navigation, they can also read out linked sensors and display their data.

However, if you want to plan and evaluate your training in the long term, you should take a look at the established online training platforms and choose one. The manufacturers of current cycle computers either offer their own platform or ensure synchronisation with alternative systems. Strava and TrainingPeaks are examples of established alternatives. You can use these to manage and analyse your recorded workouts.